After some street fishing in Paris late this summer, we moved on to Spain. We Becky, myself and the youngest kids spent a couple of days in Madrid before I fished the Soner Euro Cup on Lake Cigara near Madrid. My partner and I won it! How cool is that?
The Euro Cup was a really exciting experience for me. There were something like 125-130 boats with two man teams in them. As best I can remember there were something like 25 or 30 countries represented, some of them from thousands of miles away.
And, as you might expect, all of those teams were made up of high-quality bass anglers. They knew what they were doing. The competition was as good and as fierce as in any tournament Ive ever fished.
The whole thing was a really big deal. It was like all the excitement and big-time doings that surround a Bassmaster Classic. The crowds were huge and enthusiastic. The rules were pretty much the same, too. There was a five fish limit for each of the two days of the event with the most weight winning. It goes without saying that we were all looking for the biggest bass we could find.
Lake Cigara is an interesting body of water, not at all what I expected. The best way I know how to describe it is to call it a desert-type lake. It looks like Lake Meade or Lake Havasu here in the United States. There were flooded canyons everywhere, sheer bluff walls, a ton of rock of every size imaginable and very little wood. Im not sure how big it is but Id guess its in the 30,000 to 40,000 acre range.
The biggest thing for us was that the water was super clear. You could see the details on the bottom at 10 feet or more. We wanted to find bass that were shallow and feeding. To do that we knew we needed to find stained water.
We found that up in the river that feeds Lake Cigara, but we could only fish about a 2 mile stretch of it. After a day of prefishing thats all we were allowed we found a pretty good bite in that stretch of stained water anywhere the river channel swept up against the bank where there was rock. Big or little rock didnt matter. It just had to be rock.
Once they moved into those areas the fish were really picky about chasing lures. The lure had to be on the bottom, grinding right into the rock. Running anything close to the bottom or even a little bit above it was a waste of time. The other fish in the river would come up and eat it, and the bass wouldnt touch it.
There were only six or seven channel swings that met our criteria so we had to use a first bait and then a follow-up bait on the next pass over the swings. We made pass after pass all day long on both days.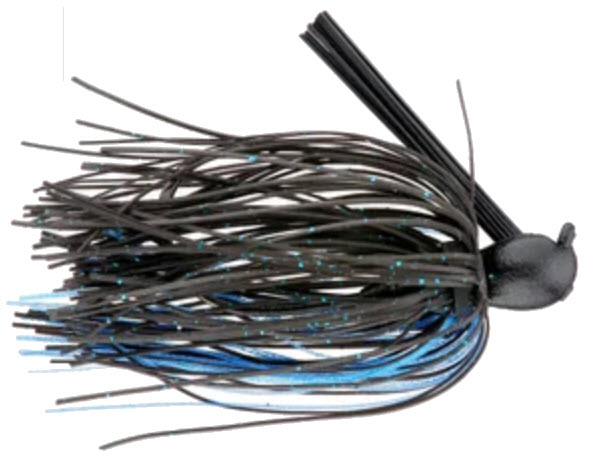 Our first rig consisted of a 1/2-ounce Missile Jigs Ikes Mini Flip Flipping Jig in black-and-blue, actually I think its called Bruiser. It falls fast but its more compact than other 1/2-ounce jigs so it worked perfectly up in the river. And, just as important, it has a 60 degree line tie so you can keep it down in the rock without it hanging up all the time.

We used a trailer on the jig. It was a 4-inch, Berkley Powerbait Chigger Craw in black-and-blue. We cut it off at the third segment so that it would fit on the jig and we removed the crazy legs. Basically, it ended up being a chunk with some small appendages.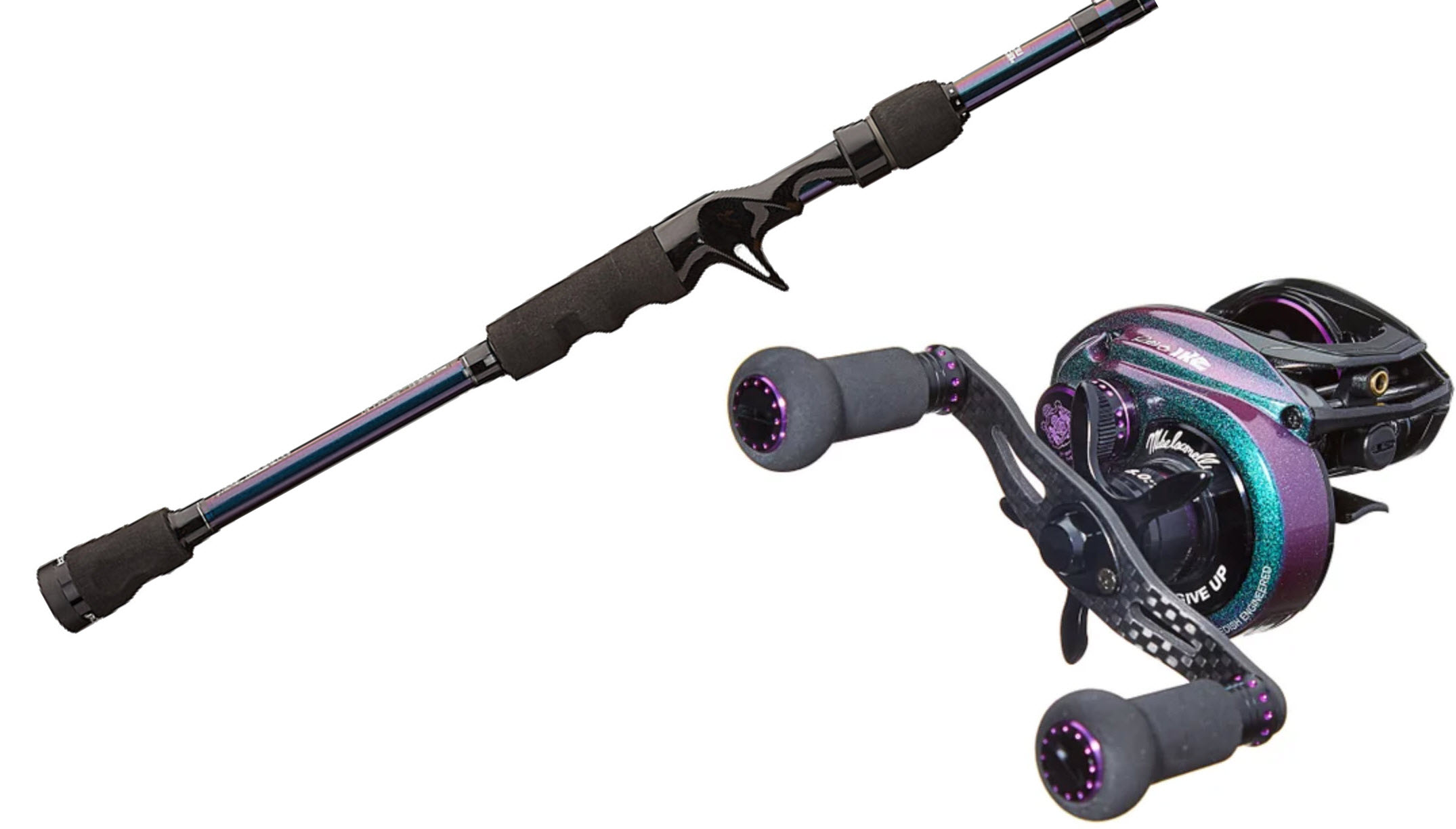 We used the European version of my Abu Garcia Ike Power Series Casting Rod in the 6 foot, 6 inch medium heavy model. My reel was an Abu Garcia Ike REVO with an 8.0:1 gear ratio. My line was 15-pound-test Berkley Trilene 100% Fluorocarbon. The high-speed gear ratio was critical. When the bass picked up the Mini Flip theyd run right at our boat most of the time. A quick line pickup helped get a solid hookset.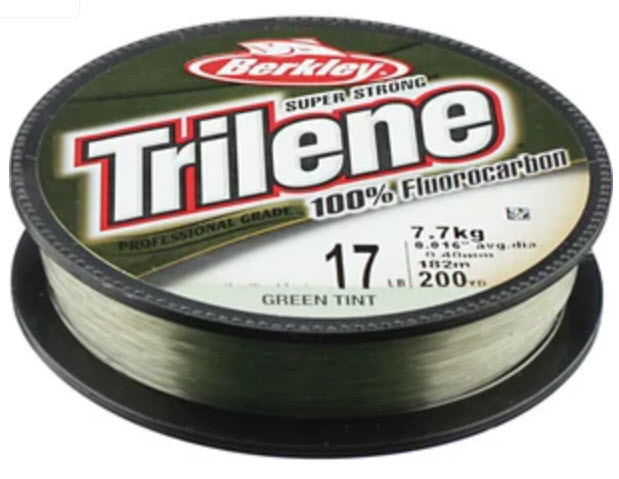 After we made a pass over the swings the bass started getting used to seeing what we were throwing and so we switched to a followup bait. It was more of a finesse-type presentation.

For starters we Texas-rigged a 5-inch Berkley Powerbait – The General Worm a soft plastic stickbait on a 3/16-ounce VMC Ike Approved Finesse Rugby Jig. We used a color called Ikes Magic. Its real dark on top, almost black, and has a bluish pearlescent bottom. Just like before, we wanted a dark presentation because the water was stained. That helps the bass find what theyre looking for when theyre feeding.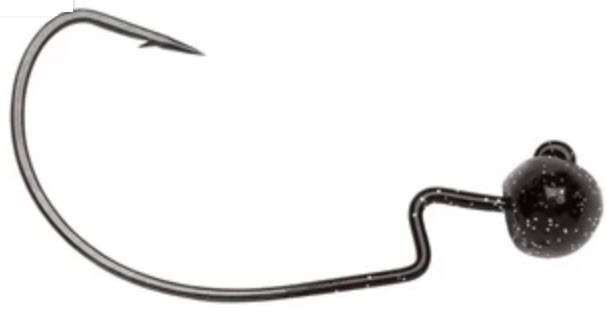 Because this was more of a finesse presentation we used spinning tackle. We used an Abu Garcia Ike Finesse Spinning Rod. It was 7 foot, 4 inches long with a medium action. My reel was an Abu Garcia REVO Ike model in the 20 size.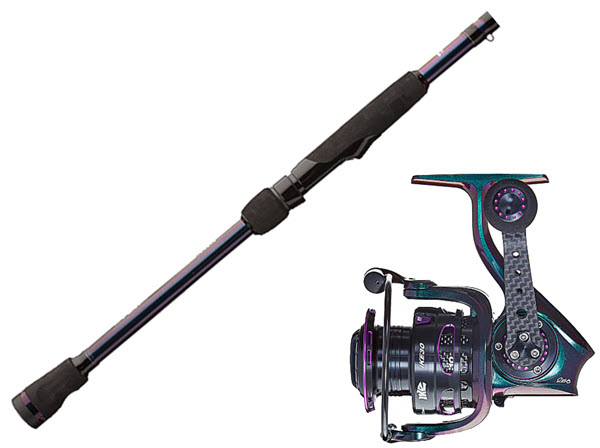 I spooled my reel with 10-pound-test Berkley X9 Braided Line as my main line and a long leader made with 10-pound-test Berkley Trilene 100% Fluorocarbon.
Thats what we did and how we did it! The lesson here is that quality fishing techniques will work all over the world. Dont let anybody tell you any different.
By: Mike Iaconelli
Title: The Soner Euro Cup
Sourced From: blog.mikeiaconelli.com/2019/10/the-soner-euro-cup/
Published Date: Fri, 25 Oct 2019 16:00:47 +0000