Lifes crazy, man! A few weeks ago on the Upper Mississippi River I had an experience that might help you sometime in the future so Im going to tell you all about it.
Usually you find river bass shallow. That didnt happen to me, though. They were deep and they were suspended. It sounds crazy but its true. I caught them in two types of places and with two different lures.
Heres how it went down
The first place I found them was out in the main river over the channel. They were suspended anywhere between 10 and 30 feet deep. They werent moving much, either. They were just hanging out down there.
It wasnt that they were relating to anything other than the baitfish shad. There was no cover at all and no structure other than the channel, and it was way below them. They were holding right in with the baitfish so tight that it was hard to see them with my electronics.
And Im telling you there were tons of them. They were thick like there was nowhere else for them to go and so every bass in the river decided that the channel was the place to go and hang out for a while. I cant get over it. Really, I cant.
The other place I found them was in the marinas and anywhere like along the bank in the main river there was a big boat moored over deep water. One thing about their location that intrigued me was that they seemed to like barges the best, and the heavier they were loaded the better. There werent as many in the marinas and under the boats but the numbers were still good.

Matching the hatch was the key to catching them. I fished with a Rapala RipStop hard jerkbait in the #9 size. Its right at 3 1/2-inches long. My color choice was Moss Back Shiner. Taken together the size and color made my lure look exactly like the local shad population.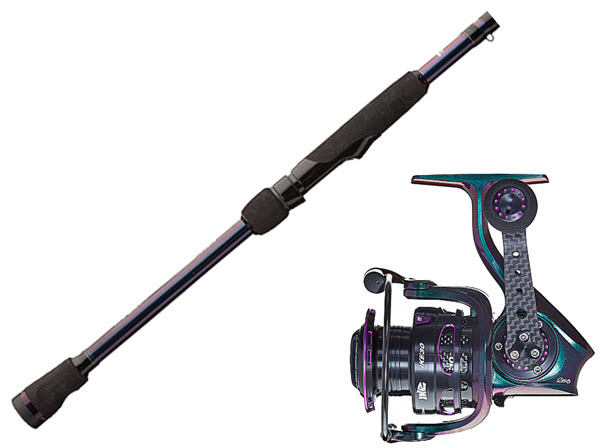 But the real thing that made it so effective was that it behaved like the real thing. The RipStop will stop on a dime and in some cases actually back up a little bit with a wiggle. Itll do that because it has a lip on the back as well as on the front, and because it has a special weighting system in it.
My RipStop only weighed 1/4-ounce so I went with spinning tackle because I could make long casts. The trick was to keep the bait above them Theyd eat it like crazy that way but if it was below them they wouldnt give it so much as a second look.
My rod was a 7 foot, medium action Abu Garcia IKE Finesse Spinning Rod. I mounted a size 20 Abu Garcia REVO IKE Spinning Reel to it and spooled-up with 10-pound-test Berkley X5 Braided Line as my main line. And, I made a long leader out of 8-pound-test Berkley Trilene 100% Fluorocarbon.
Sometimes theyd get conditioned to my RipStop in both places and so I switched to a Berkley Powerbait Power Swimmer Swimbait. Theyre small. I used the 2.8-inch version. The plastic is really responsive so they look and feel like the real thing. My color was French Pearl. Just like with the RipStop, I wanted to match the hatch.

My head was a 1/4-ounce, VMC Finesse Half Moon Jig Head. It gave me just a little bit of shake and shimmer which was just what I needed to attract bites.
I fished my Power Swimmer with the same rod, reel and line that I used for my RipStop.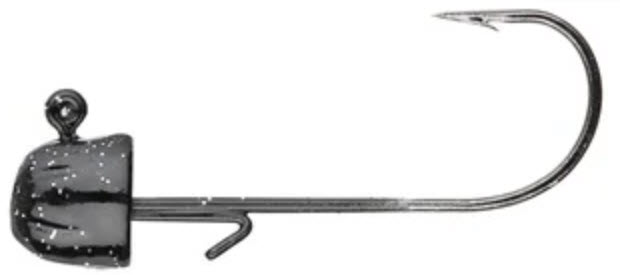 And the same thing happened with the Power Swimmer that happened with my jerkbait when it came to getting bites. Theyd hit it if it was above them but would ignore it if it was below them.
So heres the thing: Dont ever get trapped into rigid thinking about bass fishing. I know river bass are supposed to be shallow but no one bothered to tell the Upper Mississippi River bass that. They were deep. I guess they didnt know any better.
____________________________________________________
Like Ike on Facebook, and follow him on Instagram for fishing and fun content.
Subscribe to Mikes YouTube channel, Going Ike, to ensure you see every adventure video.
Return to Mike Iaconellis website
By: Mike Iaconelli
Title: Suspended Bass in Rivers?
Sourced From: blog.mikeiaconelli.com/2019/11/suspended-bass-in-rivers/
Published Date: Fri, 08 Nov 2019 17:00:47 +0000