Those of you who follow me know that Im a big advocate for urban fishing. Ive filmed countless TV shows and posted I dont know how many videos and blogs about it over the years. The reason I do that is because its how I grew up in New Jersey and because theres better fishing in our cities than many men and women think. Its a truly untapped resource.
And, nowhere is that more true than in Paris, France.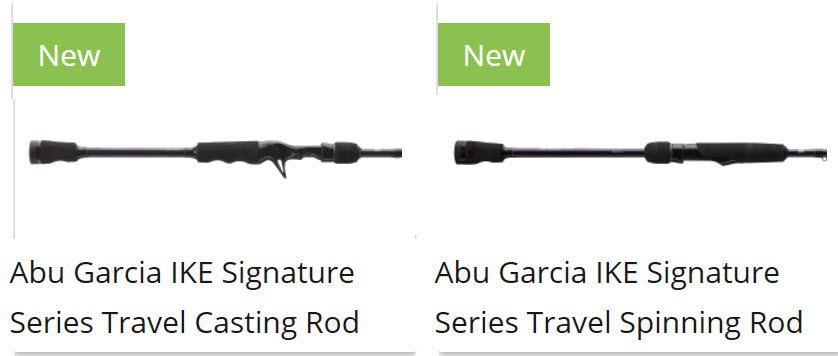 My experience over there started with Abu Garcia. Weve developed a new series of rods designed just for the European market. Theyre part of the Ike Series and they consist of four casting rods and nine spinning rods.
They are three-piece so they transport easily and they have unique actions designed for the way they fish in Europe. Thats mostly from the bank because there are huge problems getting a boat in the water or motoring around in one. In most places, a boat is just not feasible.
My fishing in Paris was exactly like they do it from the bank targeting predator species. Thats what they call perch, zander, pike, and bass. Theyre all similar to but not the same as what we have here in the United States. In case youre wondering, zander is a kind of like walleye.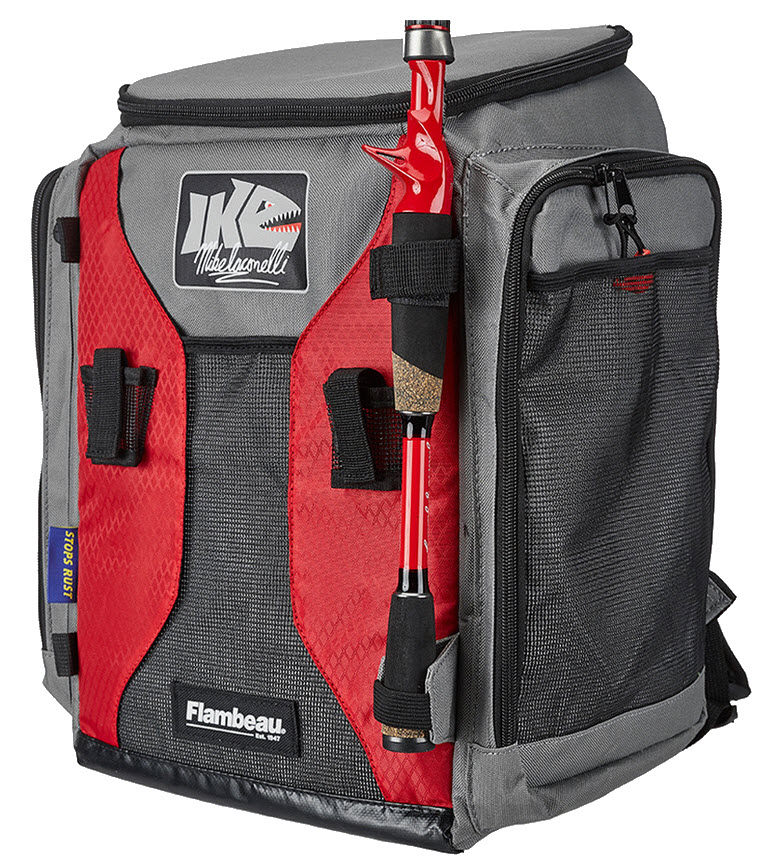 So anyway, I packed a couple of spinning rods and some other essentials like lures, line and snacks into my Flambeau Ike Ritual 50 Backpack. I grabbed it because itll hold everything you need for the whole day and it has hands-free rod storage. All you have to do is pack it, put it on your back and start walking towards the nearest water.
In Paris, the nearest water was the Seine River. It runs right through the center of the city. Regardless of that, I can tell you that there are tons of fish in it, including some really big ones.
Heres how we caught some of them
Our first target was yellow perch. However, French yellow perch arent like the yellow perch we have here. I caught one that weighed over 3 pounds and another one that weighed about 4.75 pounds. Thats big, and they fight like smallmouth.

We caught all our yellow perch on a Berkley Powerbait Power Swimmer in the 2.8-inch size. We used that small size because the baitfish were really small in the river. And, we selected Rainbow Shad as our color because it matched the hatch. We put the Power Swimmers on a 1/8-ounce VMC Finesse Half Moon
My rod for that setup was a 6 foot, Abu Garcia Ike Series medium-light action rod, one of the ones we designed for their market. My reel was a 20 size Abu Garcia REVO Ike Spinning reel. I spooled the reel with 10-pound-test Berkley 5X Braided Line as my main line and an 8-pound-test Berkley 100% Fluorocarbon leader.
We fished for them in the current breaks around seawalls and bridge pilings or anything else that was breaking the current.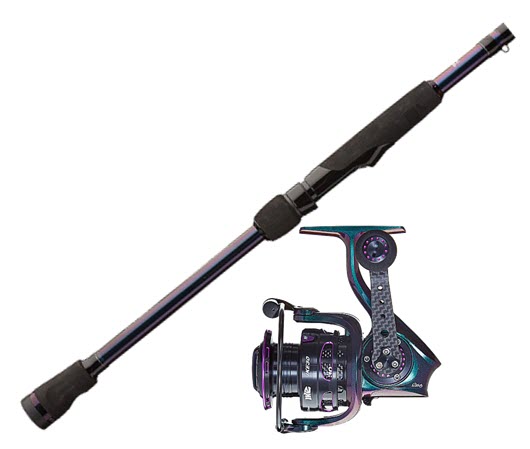 Chub were next on our target list. Once again, I have to say that they arent like our chubs. Theyre bigger, more aggressive and they like topwater plugs. Yes, you read that right they like topwater plugs.
Our tackle started with a 7-foot, 4-inch medium-light Abu Garcia Ike Travel Spinning Rod. Like before it was one of the ones we designed for the European market. We mounted the exact same reel on it that we used for the perch and spooled it with the same line except that we didnt use a leader.

Our lure was a Rapala Skitter Pop, size 5. At 2 inches its really small which was exactly what we wanted to match the hatch. There was a cicada hatch going on at the time. The chub were attacking them like crazy. Our color choice was Frog because it sort of looked like the cicada, at least to us. But, the color wasnt the thing. It was the size.
It was an amazing experience. The chub would come up from underneath and absolutely explode on our Skitter Pops. It was one of the most fun times Ive ever had fishing.
I know most of you will never fish the Seine River in Paris. Nevertheless, its important for me to tell this story. I want every angler who reads this to think about the opportunities they have right in their home town or city and to realize that bass arent the only fish that are worthy of our efforts.
______________________________________________________________________________
Like Ike on Facebook, and follow him on Instagram for fishing and fun content.
Subscribe to Mikes YouTube channel, Going Ike, to ensure you see every adventure video.
Return to Mike Iaconellis website
By: Mike Iaconelli
Title: Street Fishing in Paris
Sourced From: blog.mikeiaconelli.com/2019/10/street-fishing-in-paris/
Published Date: Fri, 11 Oct 2019 16:00:29 +0000