Imagine a group getaway filled with adventure, camaraderie, and unforgettable fishing experiences in tropical paradise. Panama Nautical Club is a fishing lodge located on a private island in Panama, only 1 hour away from David Airport. Offering plenty of activities outside of fishing, many fishing groups invite their non-angler friends along, or perhaps their wives who aren't as crazy about fishing. Let this guide serve as a gateway to planning an exceptional group fishing trip in Panama, that everyone will be talking about for months! Here are all the points you need to consider when planning your next fishing adventure:
1. Understanding your Group's Preferences and Goals:
Start by discussing your group's expectations, interests, and fishing goals. Do you prefer deep-sea fishing, inshore fishing, or a mix of both? Knowing your group's preferences will help tailor the trip.
2. Choosing the Right Time to Visit:
Research Panama's fishing seasons to determine the best time to visit for your target species. Whether it's catching a trophy black marlin, sailfish, yellow fin tuna or snapper, timing is crucial for a successful catch. You can refer to our fishing calendar for the best season by species.
3. Accommodations and Fishing Charters:
Contact Panama Nautical Club in advance to book your accommodations and fishing charters. Generally, guests book far in advance (sometimes between 1 year and 18 months ahead) to avoid disappointment. Ensure that your group size and preferences are taken into account. We have 5 sportsfishing boats including BlackFins and center consoles. Similarly, we have several accommodation options to suit singles, couples, families and friends.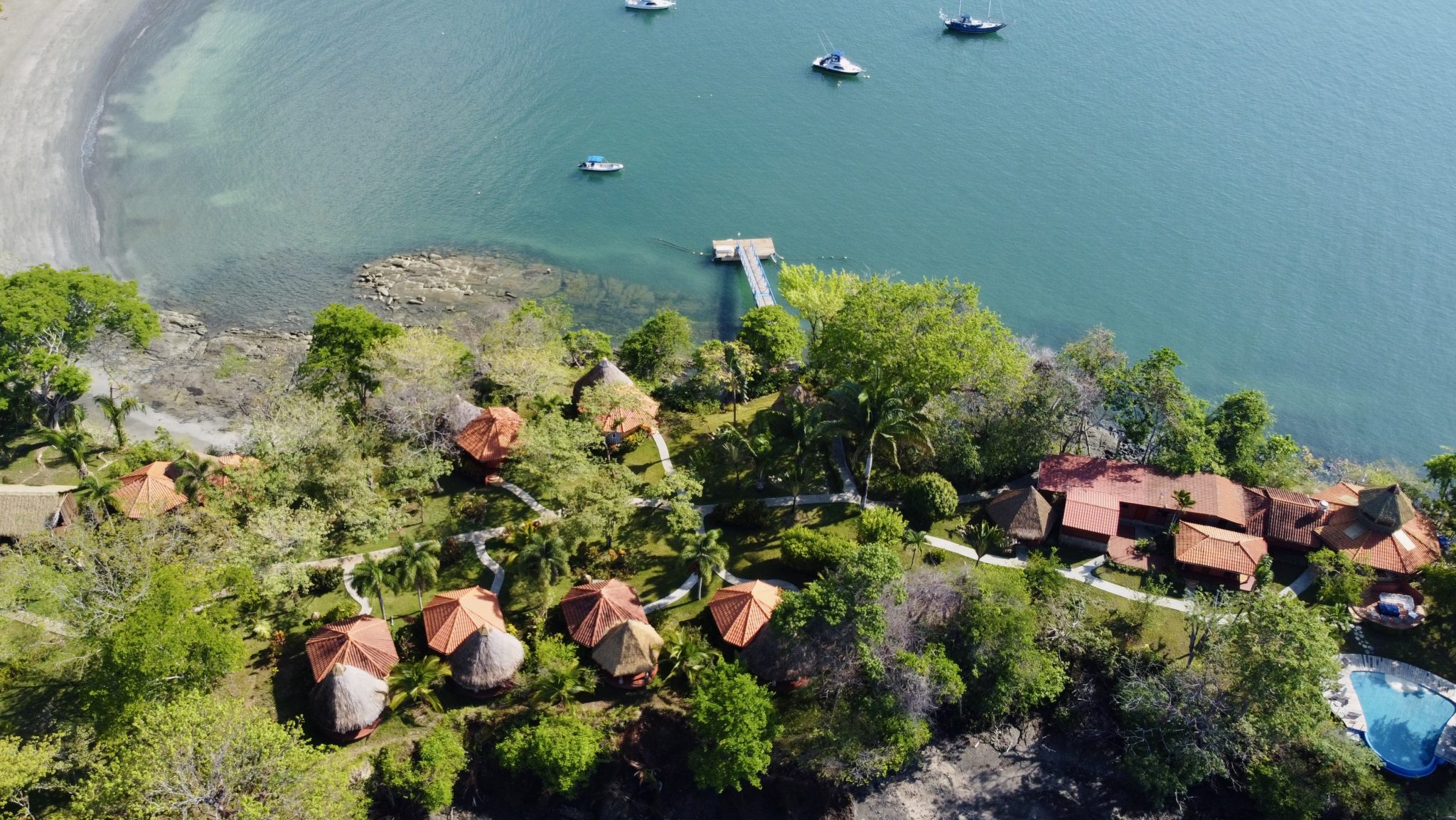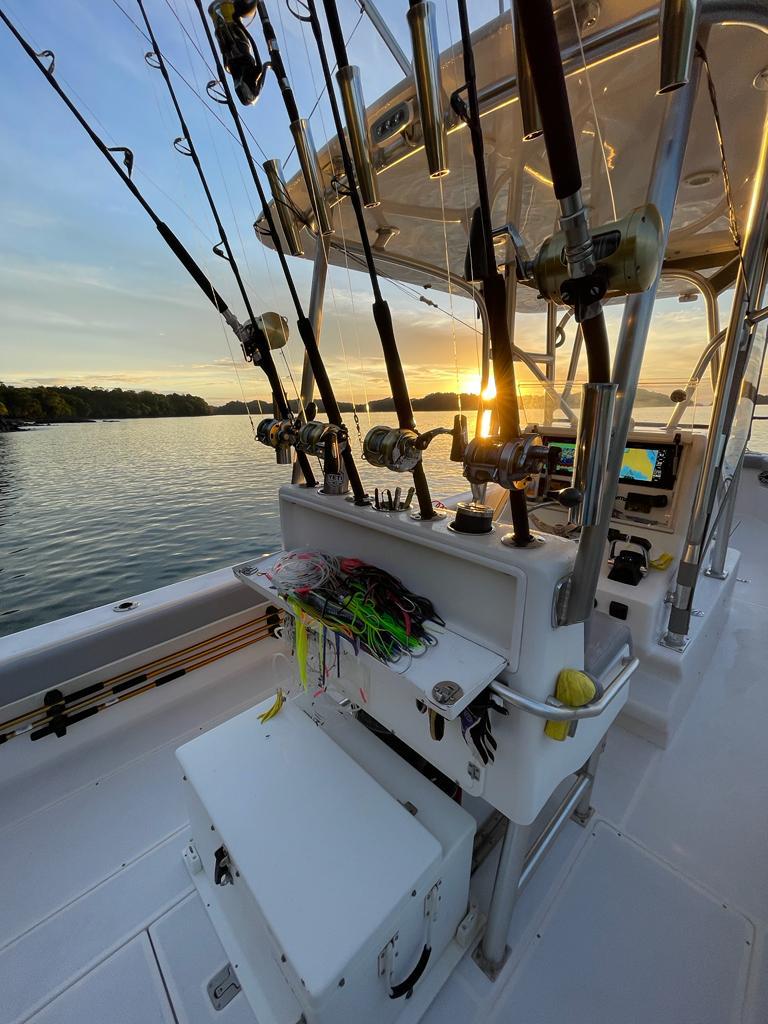 4. Consider Customizing your Fishing Experience:
Work with the club's experienced staff to customize your fishing excursions. They can arrange specific activities, such as fishing tournaments or guided expeditions.
5. Plan Group Activities and Bonding Time:
While fishing is the main focus, don't forget about downtime and group bonding. Other activities like beach barbecue parties at our beach bar, snorkeling, hiking, island hopping and more, are all available during your stay.
6. Packing and Gear:
Advise your group on what to pack for the trip. Fishing gear will not be needed as we supply top-of-the-line equipment and a large selection of custom lures, teasers, and terminal tackle. However, we suggest bringing appropriate fishing clothing that provides good sun exposure, and any personal items should be on the list. Encourage them to pack lightly and efficiently.
7. Prepare Appropriate Travel Documents:
Ensure your group has necessary travel documents, insurance, and any required vaccinations. Your passport needs to be valid at least 6 months prior to expiry in order to enter the country. Provide contact information for local medical facilities in case of emergencies.
8. Arranging Transfers:
Panama Nautical Club will always arrange private transportation from David Airport for you and your group. Guests regularly opt in for our Panama City services too, where you will be taken care of from the moment you step off the plane in Panama. These services include VIP immigration clearance on arrival,  1-night accommodation in Hilton Panama City, a Panama Canal or City tour and all domestic flight transfers. Seamless logistics will set a positive tone for your group's arrival, and we are experts in taking care of this!
9. Celebrate and Share Memories:
Throughout your trip, capture memorable moments through photos and videos. At the end of your adventure, celebrate your successful catches and relive the highlights.
Conclusion
Planning a group fishing trip at the Panama Nautical Club is an exciting opportunity to bond with friends, colleagues, families or loved ones while exploring the breathtaking waters of Panama. It doesn't need to be complicated, our team will hash out all of the fine details for you based on your preferences, so that all logistics are sorted well in advance. By booking with Panama Nautical Club, you can ensure that your group's fishing adventure will be a truly unforgettable experience, filled with memories, thrill, and the beauty of Panama's marine world. Contact us to book your trip today!
The post Planning the Perfect Group Fishing Trip in Panama (including Non-Anglers!) appeared first on Panama Sport Fishing.
By: david FRASER
Title: Planning the Perfect Group Fishing Trip in Panama (including Non-Anglers!)
Sourced From: panamasportfishing.com/planning-the-perfect-group-fishing-trip-in-panama/
Published Date: Fri, 08 Sep 2023 13:48:16 +0000