Looking for a non-angler friendly Panama Fishing Lodge? Look no further! While our lodge is located in a prime fishing spot, it's also a haven for non-anglers. Located on a private island, we offer a peaceful escape for those seeking relaxation and tranquility, as well as plenty of activities for the adventurous soul. Below are some of the activities your non-angler friends can enjoy during your stay with us.
Relaxation
Recharge your mind and body at our ocean facing yoga shala or massage room. Enjoy yoga sessions overlooking the water, unwind with a soothing massage, or take a dip in our heated pool to melt away stress
Yoga and Spa
Start your day with a rejuvenating sunrise yoga session, allowing the first rays of the sun to energize your body and mind. Alternatively, wind down with a calming sunset practice as the sun paints the sky in hues of orange and pink. Our open-air yoga shala and massage room overlook the ocean. Here, you'll find yourself surrounded by the gentle caress of sea breezes and the soothing sound of crashing waves.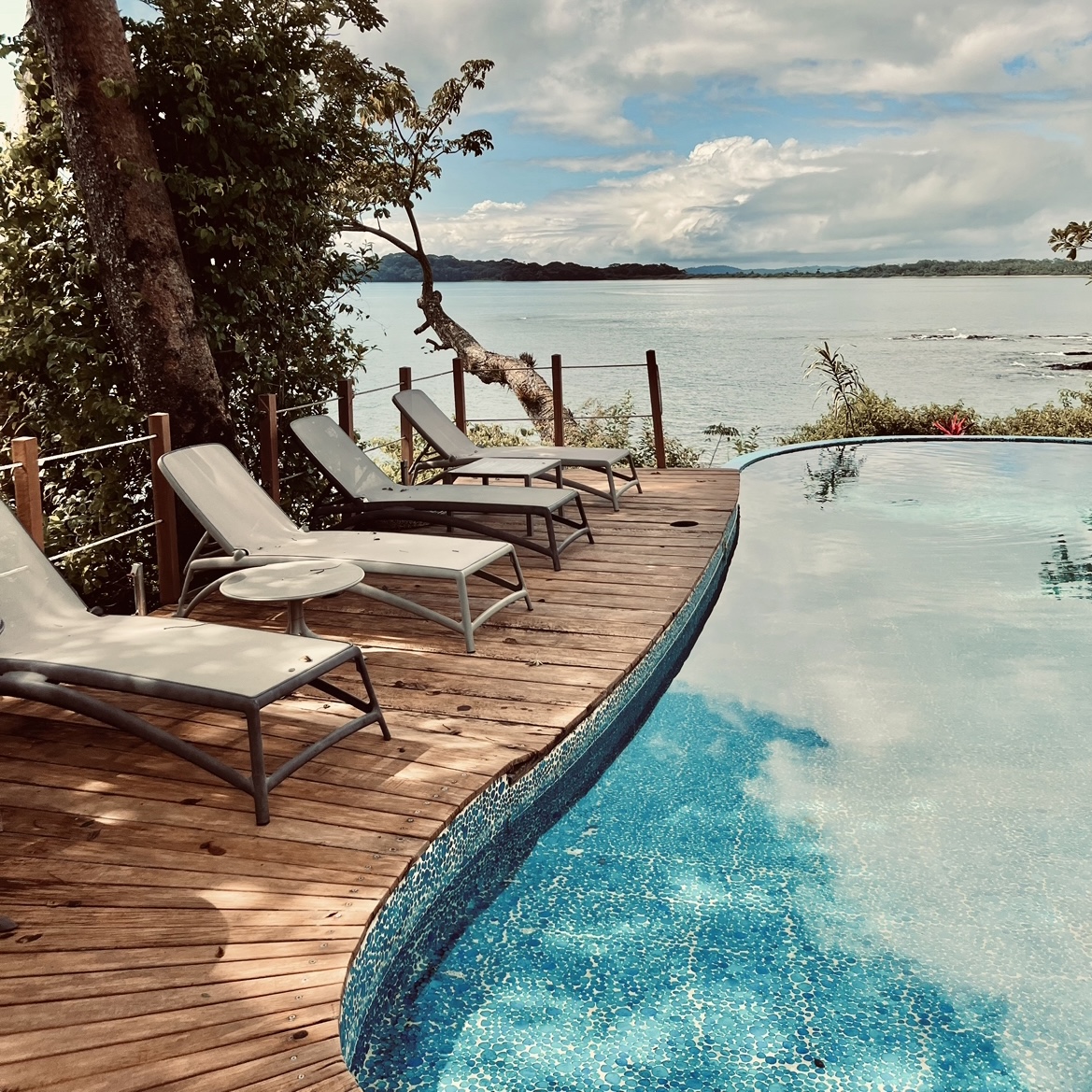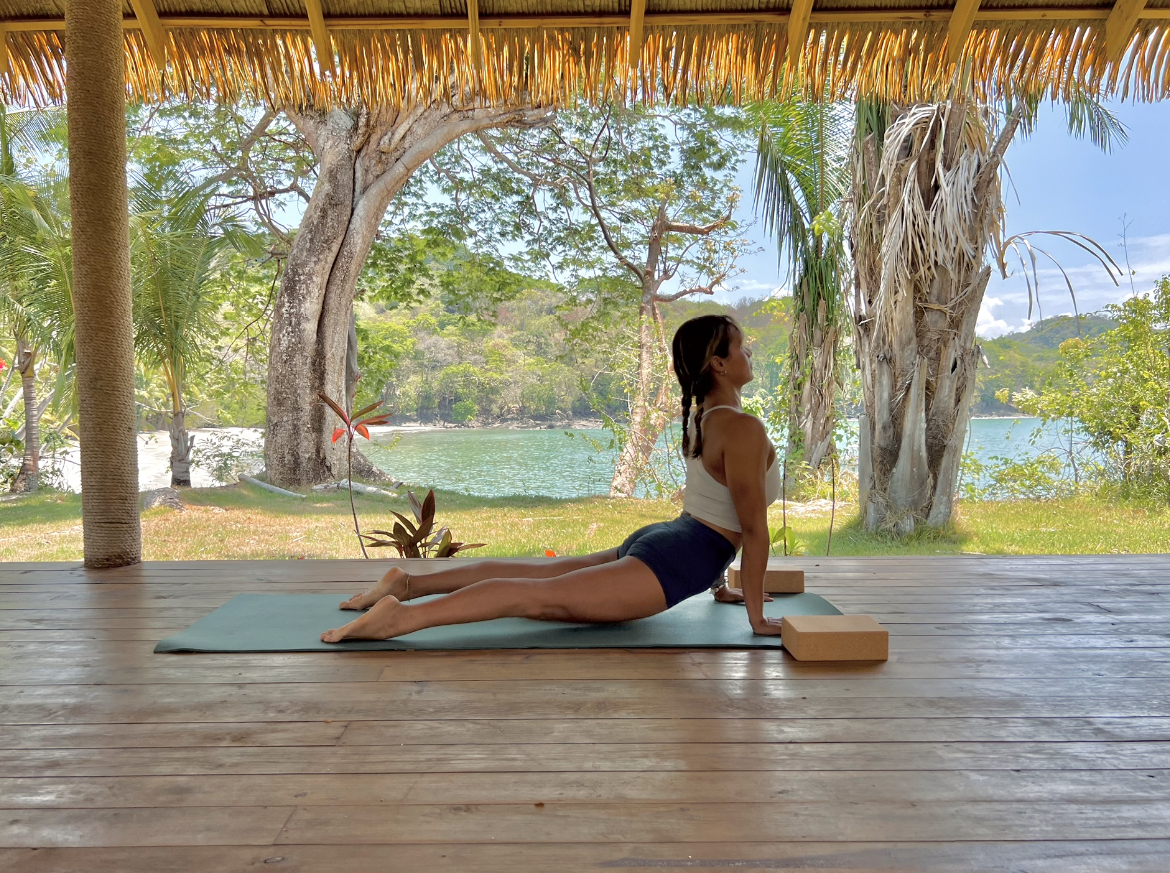 Sunbathe on our Private Beach or Infinity Pool
Reconnect with the ocean at our infinity pool or private beaches. We are one of the only resorts in the region to has two private beaches; you can relax without the noise or crowds of a public area. While lounging, you can also enjoy a bite to eat from our wood fire-brick pizza oven and BBQ grill at the beach bar. Guests also love soaking up the sun on our swimming platform which includes deckchairs, hammocks, and sunbeds.
Stargazing Nights
As the sun sets, the night sky comes alive with a canopy of stars. Our lodge's remote location means minimal light pollution, making it an exceptional spot for stargazing.
Adventures
Our Panama Fishing Lodge offers guided hikes through the surrounding jungle, where you can spot howler monkeys, and even kayaking or SUP in the mangroves. Discover the natural wonders of the area at your own pace.
Snorkeling and Island Hopping
Our lodge, Selva Terra, is equipped with it's own dive centre and offers diving courses that provide the most complete and comprehensive training possible.  During your stay, you can visit the best dive and snorkel locations in Chiriqui. You can visit one of the largest coral reefs in the Pacific, as well as multiple fish species, turtles, manta ray, dolphin, numerous species of sharks, and more exotic marine mammals. 
Go on a sunset cruise
Watching the sunset reflected in the beautiful Pacific Ocean is the perfect way to end a relaxing day at our Panama island resort. For the best view, journey on a sunset boat ride. While gliding over the surface of the sea, sip a delicious drink and spend time enjoying the scenery with your loved ones. 
SUP or Kayak in the Mangroves
During your stay at our lodge, we offer complimentary kayaks and paddle boards so that you can safely explore the tranquil waters surrounding the island. As you glide along the secluded tropical coastline, make sure to take a break and admire the stunning natural environment and pristine beaches. If you're a beginner, the protected waters of our bay provide the perfect place to get acquainted with the sea.
Get in touch today to book an unforgettable fishing adventure and island fun! Alternatively, if you have a group of 15 or more, contact our lodge directly (Selva Terra Island Resort) to hire the island to yourself. Impress your group with a unique private island holiday people will talk about for months!
The post Non-Fishing Activities at our Panama Fishing Lodge appeared first on Panama Sport Fishing.
By: david FRASER
Title: Non-Fishing Activities at our Panama Fishing Lodge
Sourced From: panamasportfishing.com/the-relaxation-factor-non-fishing-activities-at-our-panama-fishing-lodge/
Published Date: Wed, 04 Oct 2023 06:25:00 +0000